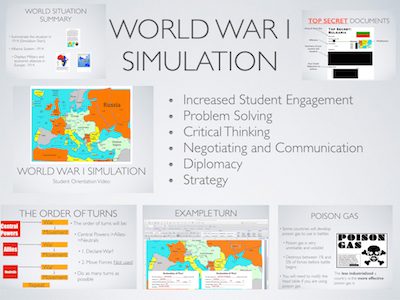 Russia 8 1913
We have heard that an all inclusive war will be happening in Europe soon. Being apart of the Allies, we hope to stick together throughout the war. We would love to ally with some smaller, but important countries. As a country, we will honor our alliance with the Allies. We plan to mobilize our troops and take control of the Dardanelles Strait. Taking control of the Dardanelles Strait would be a huge move for us, as the rest of the Allies would be able to get supplies to us.
Russia 8 1914
The war has officially started in Europe. I have started a secret alliance with Japan. Even though they took over Manchuria, they have a strong navy that can help me in the long run. Although I have lost some troops in battles against Germany and the Ottoman Empire, I plan on moving troops to R2. My plan is to gather enough troops to attack Austria-Hungary and the Ottoman Empire. I plan on sticking to my alliance with Serbia by attacking Austria-Hungary soon. I hope to start an alliance with Romania so they can help me attack Austria as well. The Allies have been discussing and have plans to ally with Italy and disconnect Austria and Germany.
Russia 8 1915
The war is getting real in Europe. We have not been attacked since the first time, but the Ottoman Empire, Germany, and Austria-Hungary are gathering troops to attack me. As the Allies, we want to attack Austria-Hungary in A3 and the Ottoman Empire in O1. If Russia doesn't lose many troops next round, I can be a lot of help to attacking both Austria-Hungary and the Ottoman Empire. I haven't been able to help Serbia by attacking Austria-Hungary, but I hope to do that soon. I also hope to gain power of the Dardanelles Strait by attacking O1. Hopefully, us Allies can pull Romania over to our side and get their help in our fight against the Central Powers.
Russia 8 1916
As the Allies, we have made some moves. After adding Romania to the Allies, we were able to attack Austria-Hungary and Germany. Even though we did this, I still lost some of my land. As a country, we did not feel comfortable attacking the Ottoman Empire or Austria-Hungary. Having low troop rankings has made it hard for us to attack and feel confident that we won't lose all of our troops. This has made it hard to complete objectives. I have a feeling that Germany and Austria-Hungary are going to attack us again tomorrow. If the other Allies on the other side of Europe can convince them to move their troops that way, we might have a chance to be safe next round. As the years go on, this is more and more stressful.
Russia 8 1917
We all knew that this would happen. Russia has surrendered. To help the Allies, I sent a majority of my troops to R3 to try and take my land back. This ended up backfiring as our country had to surrender after losing to many troops. This was the only chance for us to get our land back to achieve some objectives. We ended up breaking into a civil war and losing ⅓ of our land. We also lost ⅓ of our population and ¾ of our industries. All we have left is 200 navy to transport troops for other Allies. We tried to get ourselves back into the war, but that did not work out.
Russia 8 1918
Russia is still in a civil war. We have been watching the rest of the real war unfold. It's sad to see our Allies lose so much land during the last year of the war. Even though we care about our Allies fighting, we have had bigger problems. This civil war seems like it could go on for years and years. I just hope nothing like this happens again in Europe.