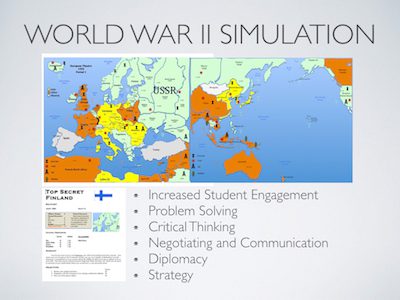 Britain P8 1938
War seems to be imminent. Germany has stepped over the line many times now, especially by invading Czechoslovakia. It looks like Italy may join them, as well as many other countries in the central parts of Europe. As war starts to become a reality, we must set objectives to have a focused vision for the times ahead.
In addition to those objectives, we have also set objectives that would help us very much towards war.
Keep Burma and have the Dutch East Indies in Allie control for their resources
Keep Middle Eastern Lands in order to retain their resources
Prevent Germany from Attacking the US from the East.
Britain P8 1939
First year of war comes and goes. Poland is invaded and we have no possible way to help, so we must stay behind. This will drive us to start becoming more weary of war coming closer, which does happen. In this year, Germany invades both the Netherlands and Belgium. Because we only have few navies to try to reinforce both of these countries, we were not able to provide much help. We tried our best, but were no match for Germany's quick and powerful armies. France pleiades for help, and thus we use as many forces as we can to fortify a line between Belgium and France. We do go on the offensive in Norway, in order to prevent Germany from having an easy line to go from the Baltic Sea to the North Sea. We do this in order to protect the main British Island and prevent a quick attack of the US.
In Asia, Japan attacks the Indies. We try to defend, but because of Japan's huge navy, we are unable to provide much help. We also fortify Burma in order to keep the largest supply of rubber. By having this rubber, we are able to make our allied troops better and provide France and China with better equipment. Japan decides not to invade the US, which worries the Allies slightly. If Japan causes the US to help the Allies, we would have a huge advantage as they would be able to help with their many troops and a decent sized navy.
Britain P8 1940
Germany is on the hunt once again,and with the help of Italy, attacks our close friends, France! France claws and scratches its way to a victory, assisted by a few hundred British troops. This is a huge win for the Allies as it delays german Access to France. Another huge win is the USSR's Alliance with us! With their help, we would be able to start a 2 front war with Germany, and also provide many troops to China to help defend Burma and take the Indies back. In the Middle East, Italy brings many troops to Libya, which alerts us to a possible attack coming to some of our sources of Oil in Iraq and Iran.
We talk to the Italian president and find out that they may want to revisit their Alliance with Germany. After the loss against France, and USSR's turn to the Allies, Germany starts to seem more and more vulnerable. We may be able to convince Italy by offering them some resources and promising some land in the middle east. If we are to get Italy, Europe would be able to surround Germany into defeat, ending the European Side of the war. We are very hopeful in these negotiations.
Britain P8 1941
Burma has been taken over! The japanese have taken all but 100 of British and Chinese troops, leaving us very little hope other than Russia. We could send troops from the middle east, but since we have so little there anyway, they may not be much help. Negotiations with Italy were not as productive as we hoped. But as Germany loses more and more troops, and with the new inclusion of the USA, we may be able to convince them in a year or two. Also, the US will be a massive help on both fronts, but especially in the war against Japan. Now that we have the US, getting Burma back will be much less difficult than before. We have also decided to move as many British Navy as we can to the Western US to be able to provide much help in 1942 and 1943. By sending ships through the south pacific, we can bypass Hawaii and the Japanese. Things are looking up for us in this war, and when we can convince Italy to flip, Germany will be overwhelmed.
Britain P8 1942
Japan has left it's defenses in Burma alone, and by isolating the former British Colony, we are able to retake it for the abundant rubber. This is huge as it gives the Allies another year of great resources and thus, more powerful armies. Britain is also able to isolate Holland and E Prussia, which is giving Germany fits and may be just enough to let Italy switch sides. US troops are starting to arrive in France to defend from any German attacks, and Italy is starting to pull troops from Libya, possibly to reinforce Italy if they ever switch sides. We expect Germany to start taking back troops into the eastern part of Poland and to retake E Prussia and the Netherlands, and possibly even try an attack on France.If they do strike, we believe it will be a last effort, and if we are able to hold them off, will mean a very certain end for Germany.
Britain P8 1943
Germany has stayed very uncharacteristically calm and passive. Britain and the USA are bringing more and more troops to France by the day, making it harder and harder for Germany to take over France, which means that Germany is either very stupid or very bold to think they could take on a fully supported France. Italy seems to also not want to join the allies, and because of this, we decide to invade Libya with France. In the middle east, all of the troops are being concentrated into Iran to be able to connect with India and by 1945, be able to reach Burma. This is a very difficult task and we hope that Japan does not catch on to these movements and let's us set up for a final stand in India. Other than that, the year was calm with very little movement all around.
Britain P8 1944
The allies have finally decided it is time to retake Belgium and go for a final push for Germany. There was a large fight in Belgium, but the allies were easily able to take it over. The end result of the battle left many British, French, and American troops left in Belgium, and possibly enough to take over Germany next year. In Asia, the USSR and British Troops have been stationed in Iran to make a final push towards India and Burma. USSR Troops in NW China and Manchuko will also help in the fight in Asia, and while they may not be able to help directly in Burma, they can help distract the Japanese. A small fight between Italy and Britain happened in Palestine, but it was uneventful and the holy land only exchanged for a single turn. Next year will be the decider, the finale, and the Ultimate showdown. Will the Allies be able to defeat Germany on its home turf? Will Italy ever switch sides like it promised too? Will India and Burma be taken back with the help of USSR. We will have to find out.
Britain P8 1945
We may have lost the battle, but with 2 more years we would have won the war. A giant battle, with many American, British, and French Troops, ensued in Germany. The outcome of the battle: a close loss. But, they were left with few troops in Germany, and 1 more shipment of troops from the US could have taken over the entirety of Europe. Just before the attack, Italy joined the Allies after we threatened to invade and they saw that Germany was moving everything into their capital. They were able to help us out against Austria and be able to not have to worry about them when we attacked Germany. Other than that, there was a small, useless fight in Egypt from Italy early in the round, where all that happened was an exchange of troops and Navys. Because of the concentration and intenseness of the fight in Europe, the Asian part of the map was ignored. If there was more time, the USSR and Iran would have gone for an offensive in India and Burma to reclaim British colonies. This year ends with little German Troops, a defenseless France, and a war without a conclusive end. World War 2 Simulation