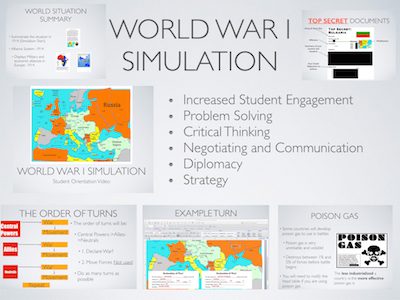 Great Britain 8 1913
Things are heating up in Europe. Hell broke loose in Austria when the Archduke was shot by a Serb. We're all a little flustered. Serbia appears to be relying on us for defense, as no doubt, this has rattled most European armies. In honoring our alliances, I'm afraid that—what is likely to happen with our adversaries as well—we could all be dragged into a slew of battle if it gets bloody.
To secure our friends southeast, should they be recruited to go against us or be attacked otherwise, we, Great Britain, will seek out a public alliance with Portugal for their protection and our security.
I plan for a private alliance with Belgium. One of our objectives is to protect their neutrality, and we can do this by coming to their defense if they should be attacked or convinced to join our adversaries…we will defend freedom above all else.
Great Britain 8 1914
This year, the Central Powers drew first blood. Our close ally, Russia, was brutally attacked and left defenseless with no way to bring enough troops to their defense from the East.
This is what the Central Powers do not know:
Italy has signed a secret alliance with France. We were able to convince the Ottoman Empire that Italy's objectives were to acquire Ottoman land.
Romania is working to infiltrate the Central Powers through a false alliance, and next year France will release a statement publicly "banning them†from our table.
These strategic battles will define Great Britain until we find cause to enter from the West, though we must soon utilize our navy in the south to capture the sea.
We need to secure the Dardanelles or Russia will face their death, but I fear my other allies are not so concerned with Russia's wellbeing.
Great Britain 8 1915
We have developed poison gas—a power that will no doubt go to use.
Romania has been banned from our alliance—or so the central powers think. Portugal poses as their way of information while we feed them fallacies.
Great Britain is paralyzed. With no naval power in the Atlantic, we can only move to Belgium—an alliance will be made.
Russia is falling behind in strength, and though their numbers do not fall, their resources are few. The western Ottoman Empire is our greatest objective for the time being. We must open the Dardanelles immediately…or we shall risk losing this war.
Great Britain 8 1916
We attacked on the Northwestern front of Germany. With no submarines in the water, each of these attacks asure success in weakening the army! And if they are busy having petty fights up here, they'll not be able to pay any attention to what is happening south of their border with our Austrian conquest…Romania has come to our aid, and we brought down a hammer on South Austria-Hungary. Let's continue the fight on every front!
Great Britain 8 1917
Russia has fallen! Their internal conflict is ruining any chance of unison as a country to fight in this war. They have no supplies and no strength; the end has drawn near for them, and we did not have the means to be of help.
Great Britain will continue to attack Northern Germany, as it is proving successful in occupying their troops, rather than moving to fight against France in the South. The forest has proven to be a difficult passage, but I know France will power through.
We have aided France in many gains, but the fight is hard. We will persist!
Great Britain 8 1918
This year marks the end. We were overpowered by Germany and Austria-Hungary. Here in time, they've taken Romania, Serbia, and parts of Russia and Italy. France has no more troops. The United States and Great Britain have limited means by which to send them.
The real war has drawn to an end. We have all lost what we bet on it—immensely.
Our people, our homes, our hope—dwindling to nothingness.
I fear that all that is left is to have a prayer.