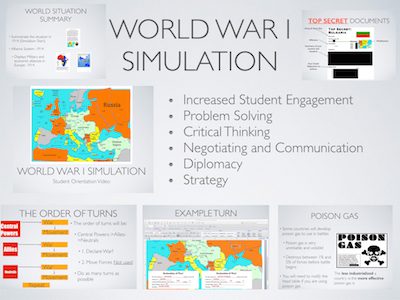 Italy, P8, 1913, The Archduke of Austria Hungary was killed. This will have major consequences we fear. Austria has many allies and if 1 nation attacks it will bring many more nations to the battlefield.
I think Austria will not respond kindly to this. With the knowledge that the assassin was a Serbian Nationalist I think this will lead to fighting between the 2 nations. Italy has no plan to interfere with this at the moment.
Italy, P8, 1914, Austria gave a speech and it implied they will not let this go. This is going to lead to fighting all over Europe and will throw all nations into chaos. Our plan is to remain neutral for now and not get involved in this war unless forced to by an attacking nation.
Bulgaria and Germany also made an alliance which means they are preparing to attack. We are inching closer to battle.
Germany attacked Russia but were unsuccessful in trying to conquer Russia's land. Battle is finally upon us. Russia then faced another attack from the Ottoman Empire. Russia was again successful at defending their land. This is good news for the Allies of Russia.
Austria Hungary is now making an attack upon Serbia. This has no effect on us as we have a defensive alliance with Austria and they are going on the aggressive. We don't support this behavior and will be no help to them. Serbia was successful in defending their land and didn't suffer any major losses.
Our plans for the future include allying with the allies and joining our forces in order to defeat the central powers.
Italy, P8, 1915, Our plan was a success and we joined forces with the allies. We simply don't agree with the actions of our old alliances we had set defensively. They went on the attack and we supported none of it.
Today we set siege apon Austria with the help of our fellow ally Serbia. Unfortunately our attack was unsuccessful. We plan to regroup and plan ahead for our next move. We plan to be more prepared for the next attack and bring in more allies and troops in hopes of success.
Our strategy and plan is to bring in support troops from France to support our next attack against Austria. With the fellow support I think this should be an easy victory for the allies.
Italy, P8, 1916, Our plans went exactly as expected. With the help of France we easily conquered some of Austria's territory. With the momentum on our side we have no plans on slowing down.
Our strategy moving forward is to try and weaken Germany's troops as they are our biggest threat at the moment. Once they are weakened and can no longer provide solid defense for Austria we plan to conquer it.
Great Britain weakened part of Germany's troops which helped move forward. Our allies also attacked the Ottoman empire but were not successful in their attack.
We suffered major losses in an attempt to conquer more of Austria. With this setback we plan to regroup and wait for support from Russia and the United states.
Italy, P8, 1917, We went on the offensive and gained a lot of ground against Austria. We were successful in both of our attacks and gained the land we were hoping for.
We also have the help of the US on our side too now.
Our plan is to move US and Great Britians troops in position for defense in the central powers upcoming attacks. I am worried we won't be able to defend though. We don't have time to get enough of US and Great Britain's troops in position for defense. Without their support the central powers have us heavily outnumbered.
Italy P8, 1918, We were struck hard by the powers in 2 different locations and lost almost all of our troops in these battles. We simply didn't have the supplies to get US and Great Britain's troops to the battlefield for support. We were heavily outnumbered without the help from our fellow allies and got totally wiped out.
The loss of Italy's homeland signified the end of the war for us. We lost all our conquered territory as well as our troops in one last stand. The central powers have won the war.